woodstarling
and I are just too awesome for this world.
So y'all know I just finished that epic picture the other night, and I'm proud of it and blah-di-blah-di-blah. Well. I couldn't shut up about how much Castiel's hand looked like a crab claw (because it does). Then

woodstarling
kept saying "CLASPCLASP" and somewhere down the line we decided that if Castiel had a crab claw, it would contain the power to create virgins (natch), and OH SWEET LORD I NEED SLEEP AND INSTITUTIONALIZATION PROBABLY WOULDN'T HURT EITHER.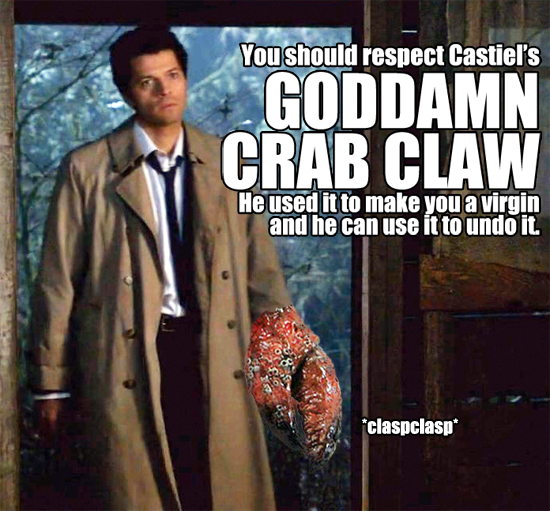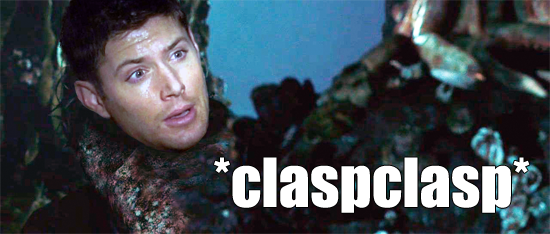 This concludes your nightly crack from me. Carry on, carry on.